Eco-School
We have chosen to become a school that strives to improve, not just academically, but within our community. We want to be a school that tries very hard to enshrine a sense of giving to our pupils. We want to help the children to develop into well-rounded adults, fully aware of the importance of their actions to the wider world. We want them to try hard to maintain the beautiful surrounding areas that we are in the heart of. We feel that by partaking in Eco-Schools we can model this behaviour.
In school we have an Eco-Council that are voted for by peers, after a campaign to be an elected officer. In the Eco-Council the pupils have a voice where they can have a say in how the school grounds are developed, how we can help to save the environment by saving electricity, recycling more and reducing our waste. The pupils can have an influence on community events; like a big clean-up or a 'walk to school' week.
This year we hope to be able to apply for and receive our 'Green Flag' as a benchmark of the good work the Eco-Council are doing for our school. We have an Eco-Council made up of pupils from P4-7 and they liaise with Mr Rouse before reporting back to Miss Falls.
Latest Photos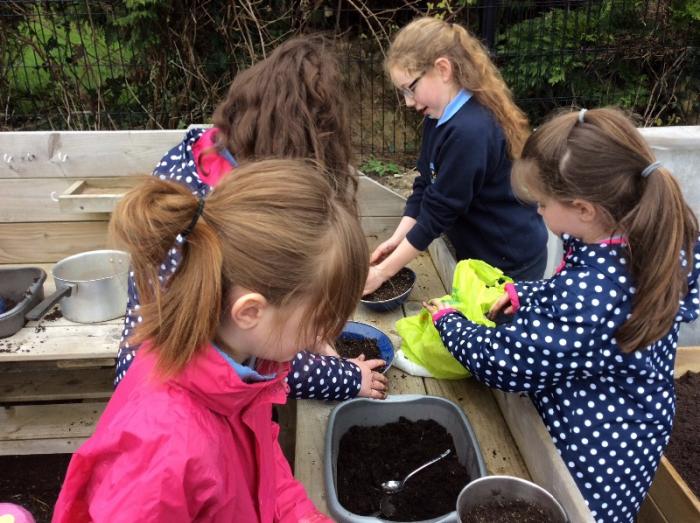 St. Peter's Primary School, Plumbridge, 415 Lisnaragh Rd, Plumbridge, Omagh BT79 8AF Phone: 028 8164 8412