P3-4 - Mrs Bradley
Welcome everyone to Primary 4/5. Our teacher is Mr. Rouse. This year is a special year for P4, as we will be making both our First Confession and our First Holy Communion among lots of other exciting activities. We are glad we have P5 with us to put us at ease and keep us on track.
Our school days begins with a 9:15am line up in the playground (unless the bad weather keeps us indoors!) We always start our morning off with a prayer and Accelerated Reading, so we can get a book test completed to move on to a new book, if we need to.
Our break time is at 10.45am and lunch time is at 12:30pm.
The school day finishes at 3:10pm, unless you are attending after-school activities. We are always kept up-to-date with what is available to us with the school website and newsletters. Homework is usually Monday – Thursday, with Monday and Wednesday Literacy and Tuesday and Thursday Numeracy. Spellings are daily with a check-up on a Friday. We are going to improve our phonological awareness using Linguistic Phonics this year.
We have a healthy break policy and we strongly encourage fruit/veg, yoghurt or a plain biscuit and water/milk for break, as it is a long morning on an empty stomach!
Our PE will be every Wednesday with Fiachra and Friday with Sean when they come in to coach us. We have a Code Club and regularly complete activities using Scratch. We like to use Seesaw as a digital scrapbook of all that we get up to in school.
On a Friday we have Nuala Sweeney for music and we have to remember our music and our tin whistles. On Thursday we have strings tuition from Mrs. Ferris. This year we also hope to begin some basic Irish lessons and continue with Mandarin.
Latest Photographs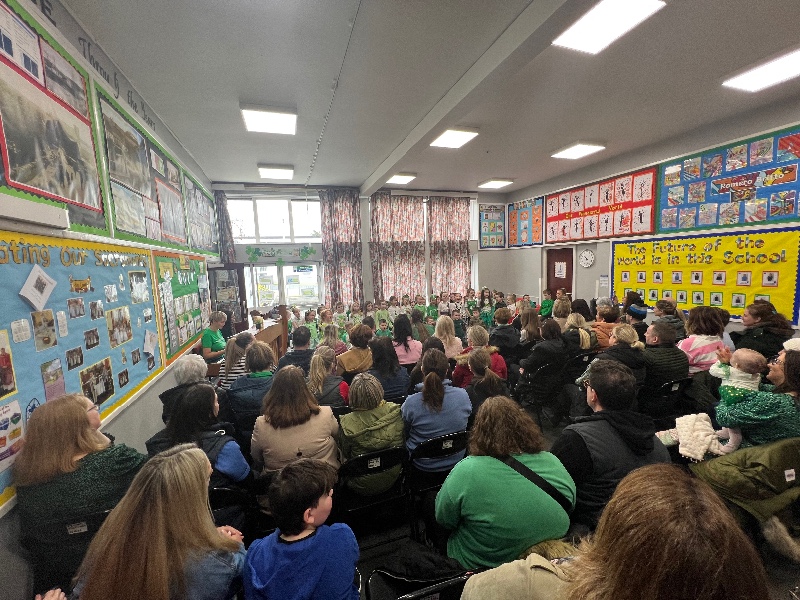 Class Photograph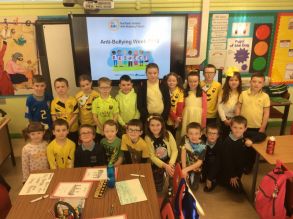 &nsbp;
St. Peter's Primary School, Plumbridge, 415 Lisnaragh Rd, Plumbridge, Omagh BT79 8AF Phone: 028 8164 8412